Benefits of a "Miller Cabinetmakers" Cabinet
Cabinets are constructed with dowels and concealed hardened screws.
Cabinet interior sides, tops, bottoms, and shelves are 3/4" thick birch veneer hardwood plywood which has a UV cured finish.
There is

NO PARTICLE BOARD

in any part of our cabinet.
Cabinet exterior sides, doors, and drawer fronts are solid wood and/or wood veneer.
Shelves are 3/4" thick, full depth, and adjustable.
Drawers are dovetailed construction. Sides are 5/8" thick solid wood and bottoms are 1/4" thick birch hardwood plywood with a UV cured finish. Drawer slide hardware is full extension, under-mounted, with a soft close action.
120 degree hinges are fully concealed, quick release, 3-way adjustable, and soft close.
Wall cabinets are mounted to the wall with a steel suspension system.
Base cabinets use adjustable levelers which eliminates the need for shims under the cabinets.
Removable wood toe board is standard. This gives full access under the base cabinets.
Cabinet exteriors receive a catalyzed lacquer finish which is resistant to water and most household chemicals.
Crown moulding and light trim are standard on all wall cabinets.
Features of a "Miller Cabinetmakers" Cabinet:
Alder

The "Versatility" of Alder

Alder is a beautiful Pacific Northwest hardwood that not many customers know about. Alder's appearance is close to natural cherry and it stains well. Alder is very beautiful without stain. It will, unlike cherry, stay the same color in appearance without turning darker over time.

Cherry

The "Elegance" of Cherry

Cherry is a fine and especially stable close-grained wood and veneer, comparatively free from warping. It achieves an exceptionally rich appearance with transparent finishes, and is gorgeous under colored stains/finishes, adding to its prestige as one of the most desirable woods.
The "Sophistication" of Maple

Maple is a strong, hard, and heavy wood, which makes it extremely resistant to shock and abrasion. Its modest cost and pleasing mild grain pattern make it a very popular consideration, especially on items subject to hard usage. Commonly used for bowling alleys and butcher blocks.

Red Oak

The "Strength" of Oak

Oak's strength, moderate cost, and wear ability make it a perfect choice for a long lasting kitchen. Especially resistant to moisture - it is used in barrels, mainly because liquids cannot penetrate the wood. Oak has a very appealing grain.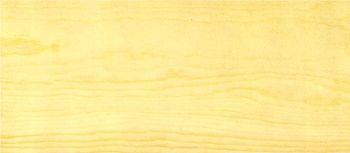 Pine
The "Warmth" of Pine
Pine is widely abundant, has a warm appearance, and is very receptive to preservative treatment. The beauty of pine is in the knots, which are defects in most other woods. It is typically one of the most economical choices.
Door and Drawer Options
Raised Panel Doors
MRP10

MRP10

MRP20

MRP20

MRP30

MRP30

MRP39

MRP39
MRP10-REVG

MRP10-REVG

MRP20-REVG

MRP20-REVG

MRP30-REVG

MRP30-REVG

MRP39-REVG

MRP39-REVG
SLAB

SLAB

NUMBER 10 / G Cove / D Panel

NUMBER 10 / G-Cove / D-Panel

5 PIECE

5 PIECE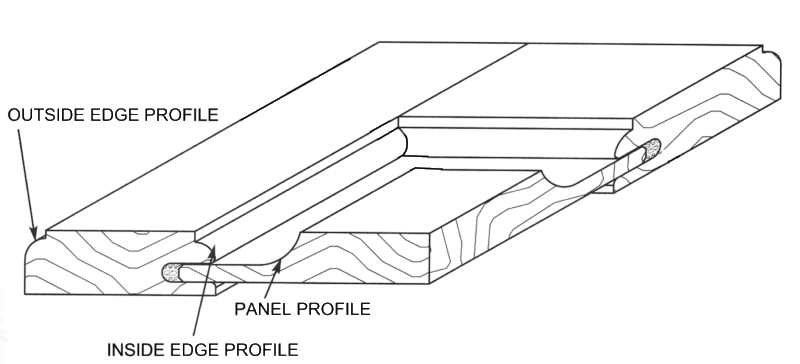 Outside Edge Profile

PR2
PR2
Square

SQUARE

Shape 2

SHAPE 2

Elite

ELITE
SLANT

SLANT

G COVE

G COVE

D PANEL

D PANEL

REVG

REVG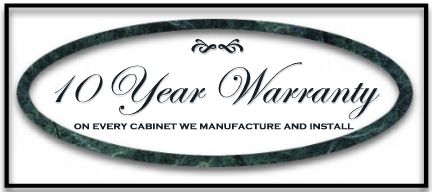 "Miller Cabinetmakers" Cabinetry
S A M P L E
10 Year Protection Plan
Miller Industries, Inc. warrants the cabinetry installed by Miller Industries, Inc. and described below to be free from defects in materials and workmanship for a period of 10 years. Cabinetry not installed by Miller Industries, Inc. is warranted for a period of 1 year. The expiration date of this warranty is:
What is covered:
Cabinet Materials and construction including drawers, drawer slides, hinges, and decorative hardware. Miller Industries, Inc., upon inspection, will at its option repair or replace the defective item at no cost to the original purchaser.
What is not covered:
Damage caused by or do to abuse, excess moisture, scratching or wearing off of the finish, alterations, neglect, misuse, or improper installation or storing by others. Incidental or consequential damage, and electronic components.
Who is covered:
The original purchaser named below once this agreement is signed by both parties.
How to present a warranty claim:
Notify Miller Industries, Inc. in writing at 28308 Point Lookout Road, Leonardtown, MD 20650 and provide the information below.
Description of Cabinetry:
Order Number:
Order Date:
Purchaser:
Address:
Job Location:
Type:
Wood Species:
Door/Wall:
Door/Base:
Drawer Front:
This warranty is our way of protecting the investment you have made and thanking you for your confidence in Miller Industries, Inc.